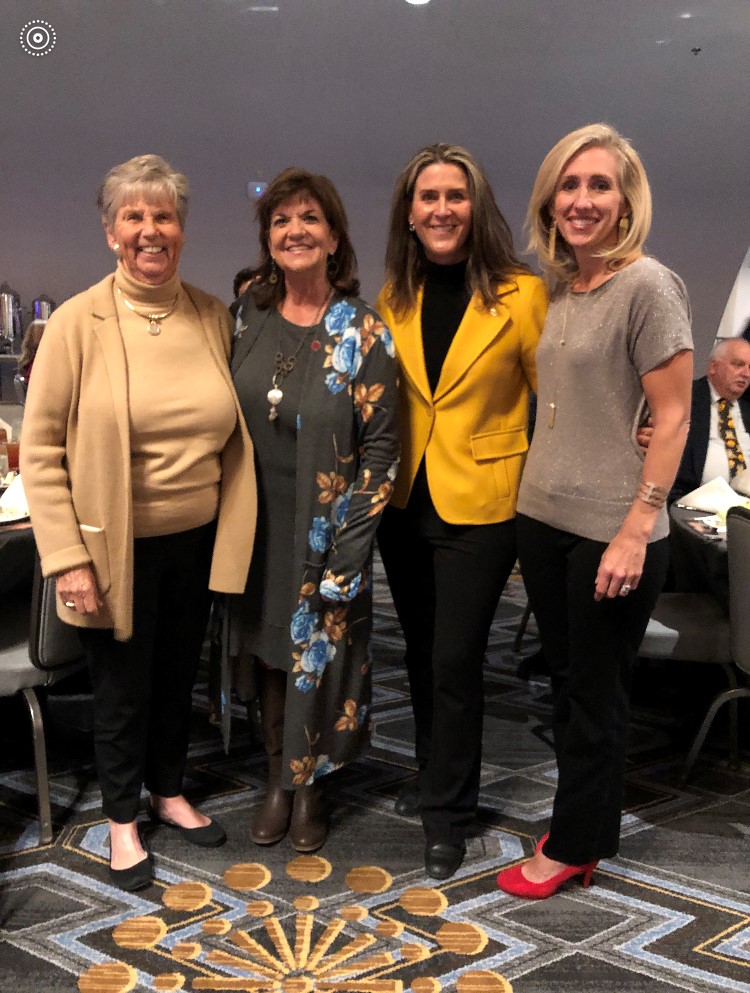 CONGRATULATIONS BARB!! WELL DESERVED!!
Barbara Berkmeyer, St Louis (L) was inducted into the Missouri Sports Hall of Fame on Sunday, November 14 for Pioneer in women's athletics, TitleIX Trailblazer, and the most accomplished female amateur golfer from Missouri
Pictured here with Barb are Stephanie Powell, long time friend and MGA Director, Stephanie Priesmeyer, MU Girls Head Golf Coach and Barb's daughter in-law Jamie Tucker Berkmeyer
5 time Missouri Women's Amateur Champion and 13 time Missouri Women's Senior Amateur Champion.