PORT DOES IT AGAIN!!
August 30, 2021 Jefferson City, The Missouri Golf Association 29th Women's Senior Amateur Championship will get underway at WingHaven Country Club on Tuesday, August 31 at 9 AM.
There are a few past champions in the field Kathy Glennon, 2018, Tina Jones 2013 & 14, Stephany Powell, 2012 and Ellen Port will be defending her title. It is going to be a very exciting week! Can Port do it again? There is a good chance – she has been on a roll and just beat 111 guys in the Senior Amateur at Sunset Country Club.
Ellen Port wins the 2021 Senior Amateur Championship 72/65 -7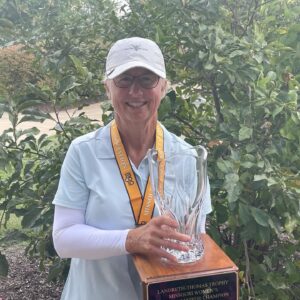 Pam Simpson was the low Net Division Champion 70/73 -1 (0 HI)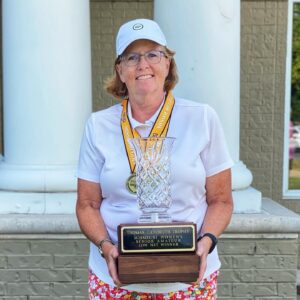 Division Champions:
Tina Jones (60-64), Lyn Patterson(70+), Pat Hutton (65-69) , Christie Blasi (50-54)
Ellen Port (55-59)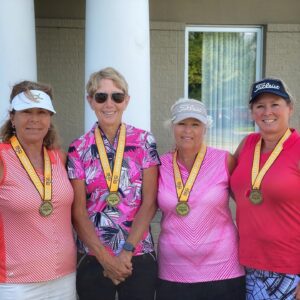 TOURNAMENT FORMAT
This is a thirty-six (36) hole, stroke play competition (Gross play). All contestants will compete for the title MGA Women's Senior Amateur Champion. Players that are 65+ will also compete for the title of MGA Women's Super Senior Amateur Champion.
The players will compete in their respective age division
50-54, 55-59, 60-64, 65-69 and 70+
There will also be a two day low NET score in each age division.
NEW WHS The handicap adjustment percentage of 95.0% is applied
Play is governed by The Rules of Golf as approved by the USGA, and where applicable, by Local Rules consistent with USGA Rules.