Southeast Missouri Amateur Championship
August 1-2
Dalhousie Golf Club
Cape Girardeau, MO 63702
The Missouri Golf Association introduced a new tournament to the schedule… the South East Missouri Championship. The first ever SEMO Amateur Championship was held at Dalhousie Golf Club. This new event had struggles right off the bat, facing a rainstorm which washed out the first round of the tournament, leaving just one round to crown the first ever champion.
The first ever SEMO champion and the winner of the championship gross flight, is Todd Obergoenner, from Cape Girardeau, MO. Todd shot an incredible 70 (-2), to win the championship flight by five shots. Incredibly we had a four-way tie for second including golfers Bob Lents, Brevin Giebler, Tony Nolfo, and Case Englehart who all shot 75 (+3).
Along with the championship flight, the tournament also consisted of three other flights, such as Senior, Super Senior, Championship/ Super Senior Net. Our senior champion is also a Cape Girardeau resident. Ben Cantrell shot an incredible 72 (E) to win the senior division by two shots. Second and third also contributed some great scores, David Babcock 74 (+2), Robert Godwin 75 (+3).
The Super Senior winner is Jeffrey Patton from Cape Girardeau, MO and he shot an astounding 76 (+4). Second and third also had some impressive scores, Ron Bowers 78 (+6), Ken Swinford 81 (+9). Lastly, the championship/ super senior net ended in a tie for first. Both Ronald Seabough and David Hohler shot 77 (+5).
Thank you to Dalhousie Golf Club for allowing us to host the first annual Southeast Missouri Championship on your beautiful course. We look forward to working with you in the future and congrats again to all our champions!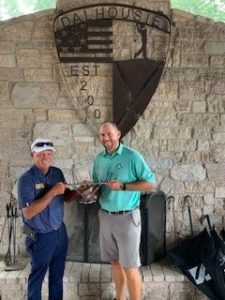 CHAMPIONSHIP
Todd Obergoenner
Cape Girardeau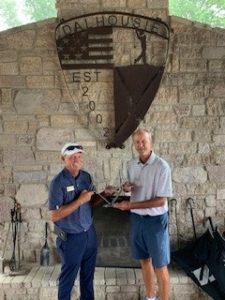 SENIOR
Ben Cantrell
Cape Girardeau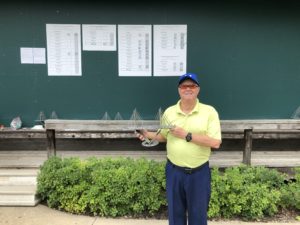 SUPER SENIOR
Jeffrey Patton
Cape Girardeau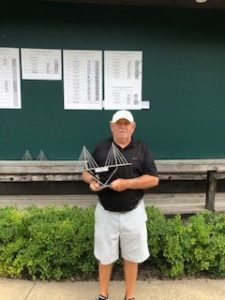 SUPER SENIOR NET
Ronald Seabaugh
Cape Girardeau
David Hohler (not pictured)
Cape Girardeau