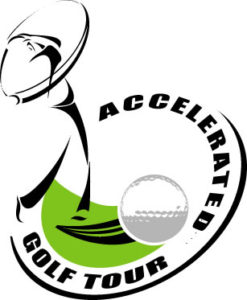 The Missouri Golf Association is proud to announce the Missouri Junior Golf Foundation and The Accelerated Golf Tour have joined forces to strengthen the landscape of Junior Golf in Missouri. " I cannot be more excited about this joint venture between us and the AGT! Our Goal at the MGA is to provide opportunities for people to enjoy this great game and now with adding this new opportunity for high school and college golfers a place to compete is only going to strengthen the game in Missouri '" Scott Hovis MGA Executive Director. The Missouri Golf Association in conjunction with the Missouri Junior Golf Foundation have been conducting the Missouri Junior Tour , which are one day 9 or 18 hole events throughout Missouri for girls and boys 8 to 18. The AGT Tour is 7 two day 36 hole events for high school and college players to compete in. This first year the majority of the AGT Tour Events will be held in the St louis area. As we grow the AGT Tour the events will start to move all over our great state.
The MGA is helping the AGT by providing them with a tool for you to register for their events. All of their events are open to high school and college golfers. Please visit their website for more information. If you have any questions please either contact the AGT or the Missouri Golf Association.
WHO IS THE AGT? This is a group out of St Louis that has been in existence for a while. The AGT is still the tournament administrators for all their events.
College and High School age students,
How to Register for a Accelerated Golf Tour Event(s)
If you have played in any MGA events in the past you already have a player profile set up so all you have to do is login HERE and register for any event you wish.
If you are new to the MGA and registering through our system please follow these instructions
Create Your Player profile by following this link
STEP BY STEP INSTRUCTIONS:
Once you are there you will choose the blue box that says Click Here to Register
You can Register with or without a GHIN Number
Now you will complete all the information on the online MGA online registration page. Anything with an astride is required.
Acknowledge the information provided by putting a check mark in box.
Choose Register. Now you have a profile set up!
Now it is time to register for your event(s)
Choose the drop down in the blue navigation bar under Event Schedule. Choose Accelerated Golf Tour Events
You can choose Register Now by the one event or Add to Cart if you are registering for more than one.
Go to Checkout at the top of the page
Put in Country and State
Choose next and provide us with the Credit Card information.
You will receive a confirmation email.
Pairings and tee times for all AGT events are emailed the day before the event.