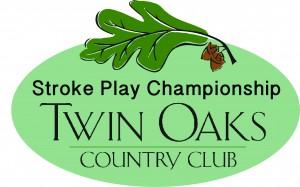 Tournament Information Sheet
2014 Missouri Stroke Play Championship
July 20-23, 2014
Twin Oaks Country Club, Springfield Mo
The following information is pertinent to your participation in the 2014 Stroke Play Championship at Twin Oaks Country Club.
Practice Round- The Practice round for the Championship is Sunday July 20 starting at 12 p.m.  THE FIRST TEE WILL BE FIRST COME FIRST SERVE. THE TEE WILL CLOSE AT 6 p.m.
Schedule: See itinerary (attachment 3)
Golf Course Set-Up: See attached Golf Course Set-Up
Range use & Fees: Range closes after the last tee time each day.
Range Balls are included in entry fee.
 Cart Fees: Golf Carts are ALLOWED for the entire Championship.
However cart fee is NOT included in entry fee. Cart fee $20.00 per person.
Prizes: Winner – appropriate awards and the Traveling Trophy for one year. Merchandise certificates in pro shop for all other prizes.
Course Information:
Twin Oaks Country Club1020 E. Republic Rd  Springfield, MO 65807  Phone: 417 881-1800PGA Professional Rich Brittan
Golf Shop Purchases: Purchases in the golf shop can be made by using Cash, Visa, MasterCard or Discover. Food and Beverage: purchases will only be able to be made at the Grille.Schedule of Events Sunday, July 20, 201412:00 p.m. – 6:00 p.m.                Player Registration12:00 p.m. – 6:00 p.m.                Practice Rounds available First Tee Only

First Tee closes at 6:00 p.m.

Monday, July 21 , 2014

7:30 a.m. – 8:58 a.m.                 Stroke Play Qualifying Round 1 (18 holes)

12:00 p.m. – 1:17 p.m.               Starting times will be from the first and tenth tees

(11 minute intervals)

Tuesday, July 22, 2014          

7:30 a.m. – 8:58 a.m.                 Stroke Play Qualifying Round 2 (18 holes)

12:00 p.m. – 1:17 p.m.               Starting times will be from the first and tenth tees

(11 minute intervals)

Cut will be made after second round of competition to low 50 scores and ties.

Wednesday, July 23, 2014

36 Holes

7:30 a.m.                 Stroke Play Round 3

Starting times will be from first and tenth tees

(9 minute intervals, groups of 2)

12:15 p.m.              Stroke Play Final Round

Starting times will be from first and tenth tees

(9 minute intervals, groups of 2

Awards Presentation to follow the Completion of play
COURSE SET UP
| | | | | | | | | | |
| --- | --- | --- | --- | --- | --- | --- | --- | --- | --- |
| Hole | Par | Length | Green Depth | | | Hole | Par | Length | Green Depth |
| 1 | 4 | 350 | 30 | | | 10 | 5 | 527 | 32 |
| 2 | 3 | 200 | 26 | | | 11 | 3 | 217 | 35 |
| 3 | 5 | 546 | 30 | | | 12 | 4 | 402 | 34 |
| 4 | 3 | 185 | 35 | | | 13 | 4 | 431 | 28 |
| 5 | 4 | 380 | 30 | | | 14 | 5 | 530 | 30 |
| 6 | 4 | 378 | 35 | | | 15 | 3 | 165 | 30 |
| 7 | 3 | 160 | 28 | | | 16 | 4 | 453 | 33 |
| 8 | 5 | 510 | 29 | | | 17 | 4 | 430 | 33 |
| 9 | 4 | 399 | 31 | | | 18 | 4 | 420 | 31 |
35           3072                                                        36             3562