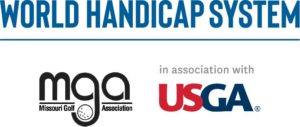 The World Handicap System is set to debut January 2020!

VISIT THE WORLD HANDICAP SYSTEM WEB PAGE
WHY? BACKGROUND The vision to unify the six different handicap systems in use around the world into a single World Handicap System required the commitment of, and collaboration between, many organizations. All of the following organizations have provided their support to this important initiative and played their part in establishing the key principles, which shaped the proposals and drove forward the initiative to the point where a new World Handicap System can be introduced to the golfing world in 2020. Since its conception, the development of the WHS has focused on three key goals: to encourage as many golfers as possible to obtain and maintain a Handicap Index; to enable golfers of differing abilities, genders and nationalities to transport their Handicap Index to any course around the world and compete on a fair basis; and to indicate with sufficient accuracy the score a golfer is reasonably capable of achieving on any course around the world, playing under normal conditions.