August 31, 2020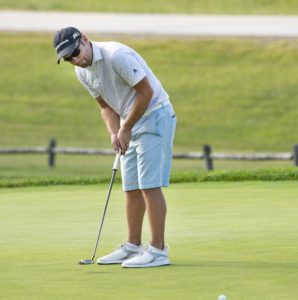 Adam Pfeiffer of Quincy ran away from the field this last weekend at the MGA Mid-Amateur at Jefferson City CC. He shot a first round 4 under par on Saturday then a 5 under on Sunday. Doug Albers, Leawood and Zachary Vandolah, Kansas City tied for second with a 36 hole total of 141. Skip Berkmeyer, Corey Choate, and Brad Nurksi all tied for 4th one stroke behind 142.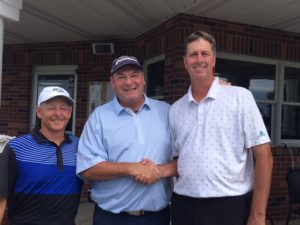 Tom "Toz" Barry, St Louis shot a very impressive score of 71/72 143 1 under to win the Senior JCCC Memorial division. David Pfeil and Bobby Godwin tied for second with a 36 hole total 144.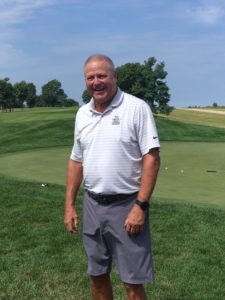 In the super senior division it was Tom McHenry, Jefferson City with a total of 75/76f 151. Mike Dallmeyer, Jefferson City was the runner up with a 155.
August 27, 2020
The MGA 26th Mid-Amateur Championship will be hosted by the Jefferson City Country Club on August 29-30. The field consists of some of the top golfers in the state. The Championship division will play 36 holes of stroke play from the Black tees at 6,985 yards. Since 2018 this event has been held at the JCCC and played at the same time as the JCCC Memorial. The Memorial is open to all golfers 50 and over. The JCCC Memorial is in memory Joe Jimenz, Ron Boyce
This is one of the final events of the season where our members will earn points to be eligible for the Hieronymus Cup Team and earn points to be recognized as the MGA 2020 Player of the Year. MGA members compete in many events during the season, i.e., Amateur, Four Ball, Stroke Play and The Hoover, to name a few, to accumulate points. We are very thrilled that 13 of the top 25 players are in the field this week. Skip Berkmeyer, 2020 MGA Stroke Play Champion is leading the POY point standings. But just 200 points behind are Ryan Sullivan, Town & Country, Max Kreikemeier, Chesterfield and Logan Smith of LaPlata. Chad Niezing, Manchester (6th in points) is also in the field. Niezing and his partner Sam Migdal, Ballwin just won the Four Ball Championship at Crown Pointe GC earlier this month.
The 2020 Senior Player of the Year is currently Brian Haskell of St. Joseph. Players vying for is spot and not very far behind are Harry Roberts, St Joseph, Wayne Fredrick, Springfield, Tim Holmes, Springfield and Brian Lovett, St. Louis.
To follow live scoring please use the Scoring Link above.