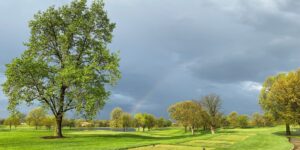 Jefferson City CC Four Ball
April 30-May 1, 2022
The Four Ball tournament ended up being played on Sunday May 1 after three days of rain in Jefferson City.
Corey Choate and playing partner Jason White, St Louis teed off in one of the last groups on Sunday and finished in a dramatic fashion at dusk with a birdie on 18 to win the JCCC Four Ball over Elliott Soyez, Goddard and Jeff Bell, Wichita. Choate/White finished 5 under.
Mike Wilson, Rocheport and playing partner Scott Williland, Quincy tied for first with Kevin Rome, Kansas City and Scott Mason, Shawnee. 4 under par 68 in the Senior division.
Bob Trittler, Wentzville and Bob Meeh, Eureka won the Super Senior division won by three strokes over 2021 team Tom McHenry and AJ Kroeger of Jefferson City. 5 under par 67.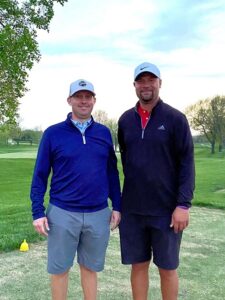 Corey Choate, Eureka/Jason White, Manchester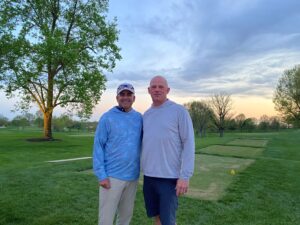 Mike Wilson, Rocheport/Scott Gilliland, Quincy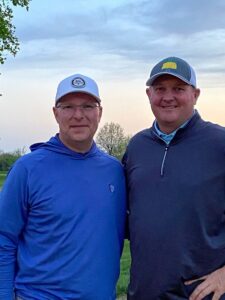 Scott Mason, Shawnee/Kevin Rome, Kansas City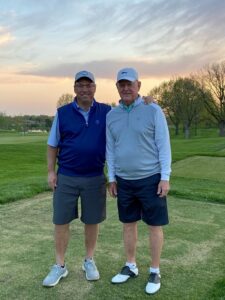 Bob Meeh, Eureka/Robert Trittler, Wentzville