Senior Amateur Championship
September 14-15, 2021
Sedalia CC
Brian Hall of O'Fallon is the 2021 Senior Amateur Champion! Hall shot an impressive -6 par at Sedalia Country Club. 69/65 134
RECAP
After the first round Wayne Fredrick (2018 and 2019 MGA Senior Champion) was in the lead with a very impressive -5 par and Hall was 4 shots back going into round 2. He had his work cut out for him to catch Fredrick – Hall couldn't have asked for more. A flawless score card – 0 bogies and 5 birdies to win! Hall is now exempt from qualifying for the 2022 State Amateur at Bellerive CC.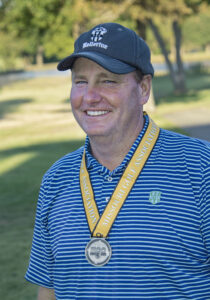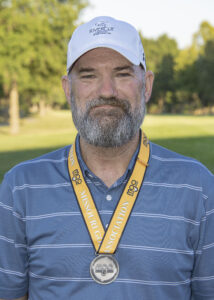 Congratulations also to Brian Lovett, St Louis (L) 72/65 137 and Tim Holmes, Springfield (R) 70/67 137 who T2. Fredrick came in 4th. 65/73 138 Jay Gregory, two time Senior Amateur Champion (2017 and 2020) finished T5 with Ed Brown, Independence.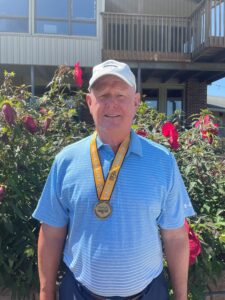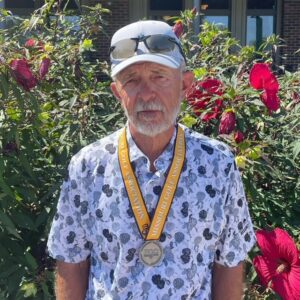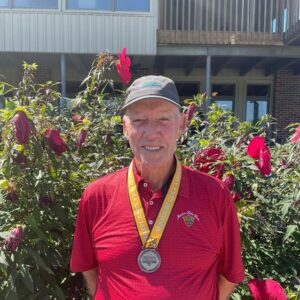 It came down to the final hole in the Super Senior Division (65+) when Robert Trittler, Wentzville birdied 18 to win! 70/73 143 +3. T2 was Gerald Siemons, Jefferson City 73/71 and Don Kuehn, Kansas City 72/72 (L) who also shot great rounds.
The Senior Net Division also had an exciting finish. Kevin Long, Olathe (75/65n) was in the lead after round one -5 par followed by Arnold Bailey, Linn (81/67n) -3 par and B.J. Kenyon of Ballwin (78/69n) who was -1 par.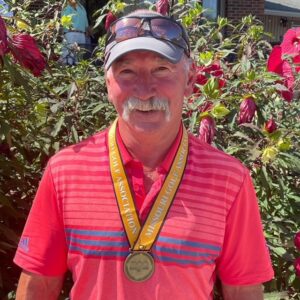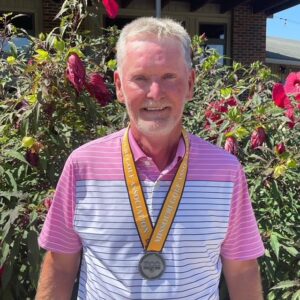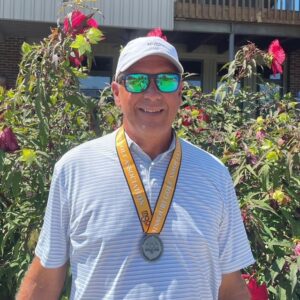 Tony Farris, Hermann who shot par in the first round 78/70n came back on the final round to finish (78/68n)-2 to tie Bailey (85/71n). The players played Hole 1 (Par 4) for the first playoff hole. Bailey won with a drive down the middle, chipped up to the hole and made the birdie putt.
Congratulations to you all and we will see you at Mission Hills CC in 2022!!