MISSOURI JUNIOR TOUR
THE RACE TO REACH THE TOUR CHAMPIONSHIP
Invitations have been sent as of July 29th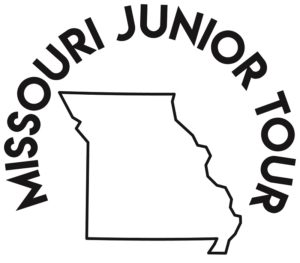 July 15, 2020
We are at the halfway point and the race to reach the junior tour championship at Osage National is in full swing, and our junior golfers are putting up some impressive scores on some of Missouri's finest courses. So far, the tour has made stops all over central Missouri, playing host to 90+ kids at courses such as Sedalia CC, Meadow Lake Acres CC in New Bloomfield, Heritage Hills GC in Moberly, Oak Hills GC in Jefferson City, Lake Valley Golf & CC, Camdenton and Tanglewood GC in Fulton. Schedule of Events here
Our points leaders after six tournaments are…
Boys 8-9: 1st Isaac Herbert 185pts, 2nd Blaine Munzlinger 160pts, 3rd Luke McGrath 145pts
Girls 8-9: 1st Olivia Neal 140pts, 2nd Brileigh Ryan 90pts, 3rd McKenzie Martin 85pts
Boys 10-11: 1st Anson Munzlinger 190pts, 2nd Eli Cummings 175pts, 3rd Jackson Bennett 95pts
Boys 12-13: 1st Will Kimes 154pts, 2nd Talon Hull 120pts, 3rd Carter Holliday 117pts
Girls 10-13: 1st Kate Ryan 200pts, 2nd Haven Evers 125pts, 3rd Jaycie Lowery 100pts
Boys 14-15: 1st Logan Coz 154pts, 2nd Jonathan Jordan 134pts, 3rd Owen Herbert 102pts
Girls 14-15: 1st Hanna Maschhoff 155pts, 2nd Sophia Sindlinger 140pts, 3rd Tierney Baumstark 130pts
Boys 16-18: 1st Daniel Love 164pts, 2nd Aidan Wells 100pts, 3rd Cole Lehman 89pts
Girls 16-18: 1st Kassidy Hull 185pts, 2nd Lilly Knipfel 140pts, 3rd Greta Hinds 131pts
We have four more tour events to go before our leaders battle it out for tour champion. The courses remaining on our schedule are Rolling Hills, Gustin, Redfield and Eldon. We're excited to continue watching some great golf, played by some of Missouri's finest junior golfers.
We would also like to thank the previous courses who have hosted us this year. Without you we would not be able to have as successful of a year as we have had. We look forward to seeing you all next year!
POINT SYSTEM

1st = 35 pts. 2nd = 25 pts. 3rd = 20 pts. 4th = 15 pts. 5th = 14 pts. 6th = 12 pts. 7th = 11 pts. 8th = 10 pts. 9th = 9 pts.
10th = 8pts. 11th =7 pts. 12th =6 pts. 13th =5 pts. 14th =4 pts. 15th =3 pts. 16th = 2 pts. 17th and UP =1 pt
The points will be updated after each event.

There is not a minimum of events the competitor has to play in to qualify for the Tour Championship. However, only 5 events will be counted in the season point standings. If the participant plays all 10 events the 5 highest point totals from his/her events will be used for the point total.
Any ties at the end of the year will be broken by 1) Most 1st place finishes. 2) Most events played. 3) Most top 5 finishes.