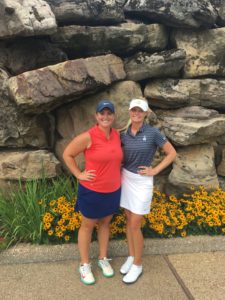 KATRINA CLARK AND BROOKE BIERMANN
win the 2020 Par 3 Championship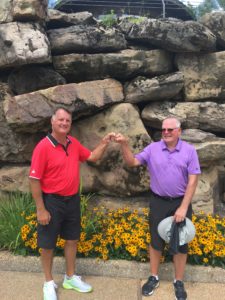 DAVID LEHR AND BILL ROBERTS
win the 2020 Par 3 Senior Division
Par 3 Championship Overview
August 8-9, 2020
The 2020 Par 3 Championship will be held at Bass Pro Shops Top of the Rock and Mountain Top courses. The Top of the Rock course is famously known for playing host to the PGA Tour Champions event, "The Bass Pro Shops Legends of Golf." The Mountain Top course stands on its own as well, being designed by the great Gary Player. Both courses offer both scenic views and the best service possible.
Each day will consist of a 22-hole round, one on the Mountain Top course (13 holes) and one on Top of the Rock (9 holes). The tournament will be played as a two-person, modified stableford format. Stableford is a system of scoring that involves awarding points for your score, rather than just counting your strokes. The points awarded will be +5 for eagles, +2 for birdies, 0 for pars, -1 for bogeys, and -3 for double bogeys or worse.
We appreciate Bass Pro for allowing us to host this tournament at their courses and allowing us to showcase some of Missouri's top courses.