2020 Parent Child Championship
July 27th & 28th
The 2020 Parent Child Championship was held at the Club at Porto Cima on July 27-28. Teams were divided into the following flights: Championship, Super Senior, Century, Nicklaus, Watson, Lanning, and Fricke. The Championship flight played six holes scramble, six holes alternate shot, and six holes best ball. The Century Flight was for teams with combined ages of 100 or more. The Super Senior Flight was for teams with one player at the age of 70 or older. The field consisted of 53 teams and par was set at 72.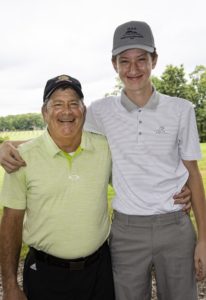 Winners of the Fricke flight were Jeff Spies (59) and Jacob Schultze (14) from Springfield. Spies and Schultze shot a two day total of 141, 3 under par.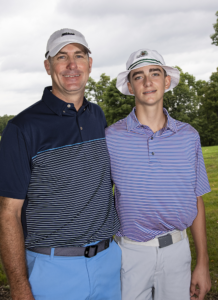 Craig (49) and Noah Naugle (13) from Nixa claimed the first place spot in the Lanning flight. The Naugles had a two day total of 131, 13 under par.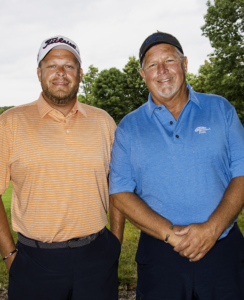 In the Watson flight, Brett (36) and Greg McCauley (62) from Poplar Bluff came in first. Their scores totaled 126 after two days of play, 18 under par. 1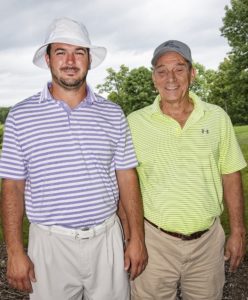 Greg (62) and Justin Doss (36) from Rolla won the Nicklaus flight after shooting a two day total of 130, 14 under par.
Gary (69) and Justin Ballantyne (41), from Kearney and Excelsior Springs, took first in the Century flight. The Ballantynes shot a two day total of 136, 8 under par.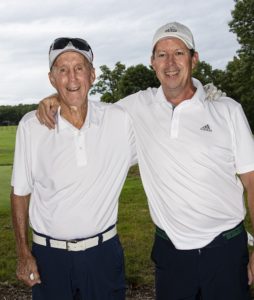 The winners of the Super Senior flight were Del (52) and JD Hedrick (77) from Blue Springs and Raytown. Their scores totaled 135, 9 under par.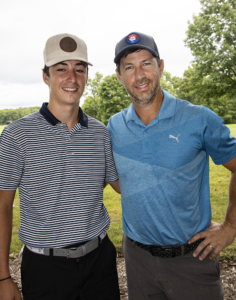 Darin and Brooks Baldwin from Warrensburg won the Championship flight. After two days, their scores totaled 139, 5 under par playing the 6-6-6 format.
It was a great two days at Porta Cima! We look forward to seeing you all the same time next year.