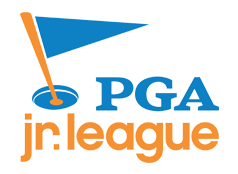 Hello Everyone,
It's that time of the year again to start thinking about junior golf. The registration is now open for our 2018 PGA Jr. League.
Details:
Registration deadline is April 15th, 2018
Practices will start their after and will be on Monday, Tuesday or Wednesday evenings dependent on when the coaches are available.
Matches will commence in June and July. Practices will cease other than the 45 minute warm up sessions prior to matches. Match generally will be Monday, Tuesday or Wednesday evenings starting at 6:00 pm.
New this year, their are scholarships available for kids (parents) available. The PGA was successful in getting (1) Millions dollars to help with this through their philanthropic efforts. Criteria:
Must be on a free or reduced lunch program through their respective school
a Child of a Military personnel. If they have any questions regarding this, have them contact me directly.
Thank You,
Michael Cummings
Eldon CC
Head Golf Professional
573-392-4172
mcummings@eldongolfclub.com