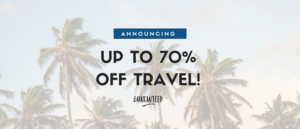 NEW IN DECEMBER Hotels savings at all of the upcoming College Football Conference Championship and Bowl Games. Check it out today
If you have a GHIN number through an MGA Club you have access to the Affinity Travel Benefits program!
We started with the program offering big discounts on hotels. Now the program is offering discounts on flights, rental cars, concerts and sporting events. Chiefs, Cardinals and Blues etc. There are discounts on tickets to Silver Dollar City, shows, Six Flags, water parks, zoos and a lot of other area attractions. This is not just in the State of Missouri. Are you going to Colorado skiing this winter? Try Aspen ski tickets. It is any where you are going! Check it out today!!
Here is the link to login or create a login using your GHIN Number.