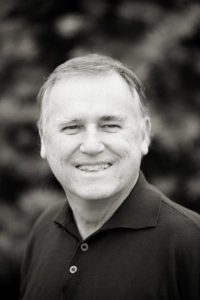 CORD DOMBROWSKI
Missouri Golf Association
July 20th, 2017
The Missouri Golf Association is pleased to announce Cord Dombrowski as the new president of the MGA. Mr. Dombrowski, a Cape Girardeau native, has played a crucial role in the growth of the association throughout the years. Cord was initiated as president in June of this summer in St. Joseph at the Missouri Amateur Championship and will hold the position for the next two years.
Dombrowski moved to Cape Girardeau1973 after serving three years as an officer in the U.S. Navy. He married Elizabeth Ann Erlbacher and began working at her family business, Missouri Dry Dock. It was while he was working for his wife's company that led him to begin his own business and a program to comply with data processing needed by many in health-care and related fields.
Dombrowski currently serves as the Chairman of the board for The Hawthorn Group. He founded The Hawthorn Group in 1978 in Cape Girardeau, Missouri, serving the local business community with data processing services.
In 2000, Dombrowski aided in the creation of the Dalhousie Golf Club in Cape Girardeau. He currently serves as the Managing Director for the Club.
Dombrowski graduated from the University of Mississippi in 1970 with his bachelors degree and went on to receive his MBA from Southeast Missouri State University in 1976. He has received numerous accolades including Hall of Fame membership for the Phi Kappa National Fraternity and continues to play a vital role in the community. His business affiliations include Board of Directors for Prestwick Group and Integrated Supply Company. He is a member of the Board of Managers for the Show Me Center, Board of Directors for Southeast Missouri State University and serves on the Advisory Committee for the Harrison School of Business. He was the past Chairman of the Board for the Cape Girardeau Chamber of Commerce.
Dombrowski says his favorite part about being involved with the Missouri Golf Association is the various opportunities that arise. "My passion for golf started back when I was a competitor and a lot better at playing. As time goes on, you play for a different reason. You stay attached to the game but in a different position. Golf should not just be about a summer league but a life participating sport. We try to ensure that in others' thought process, too. Golf isn't just about understanding the game from a mechanical standpoint, but to appreciate and comprehend how the game got started and why it has continued to be so popular," Dombrowski said.
Dombrowski looks forward to his next couple of years and everything the executive committee has in store. "We have spent a lot of time working in this business and not enough working on the business. Throughout the next couple of years, it is our intent to at least begin the process of a long term strategic plan. Right now, there are no answers as to what the plan is going to be, but if we have a plan set soon or in the near term, then I consider it successful."
In addition, new members have been inducted to the Board of Directors from 2017 to 2019. The Executive Committee on the board includes Denny Payne of Creve Coeur (Immediate Past President), Rocky Walther of St. Louis (1st Vice-President), John Richards of West Plains (2nd Vice President) and Fred Kostecki of St. Louis (Secretary/Treasurer). The other board members include Kent Lowry of Jefferson City (Legal Counsel), Jon Sundvold of Columbia (Junior Golf Foundation President), Jim Colman of St. Joseph (Vice President at Large), Wayne Fredrick of Springfield (Vice President at Large), Cissy Leagear of Glendale, Harriette Myers of New Madrid, Nancy Sebastian of Washington and Karen Shippy of Platte City.
The Missouri Golf Association is a non-profit organization whose purpose is to promote the best interests and true spirit of the game of golf throughout the State of Missouri. The MGA conducts several statewide championships each year. The MGA distributes an annual schedule of tournament events and entry forms for each event, provides advice and information for golf, handicap and rules chairpersons, and provides educational seminars.