The 2016 Parent Child Championship was held at the Club at Porto Cima on July 25-26. Teams were divided into the following flights:  Championship, Super Senior, Century, Nicklaus, Watson, Lanning, and Fricke. The Championship Flight played six holes scramble, six holes alternate shot, and six holes best ball.  The Century Flight was for teams with combined ages of 100 or more.  The Super Senior Flight was for teams with one player at the age of 70 or older.  The rest of the flights were based upon handicaps. The field consisted of 80 teams and par was set at 72.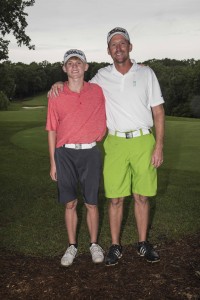 Winners of the Fricke Flight from Agency, MO were Kevin (46) and Tristen (15) Dye with a two day total of 140, 4 under par.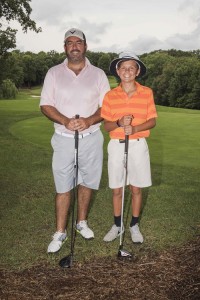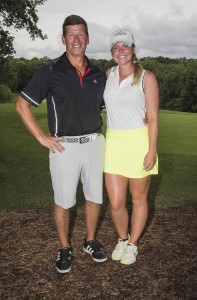 There was a tie for first in the Lanning Flight at an 11 under total of 133. Winners were Steve (53) and Lindsey (21) Eisenreich from Fenton and Antonio (43) and Walker (16) Serrano from Rogersville.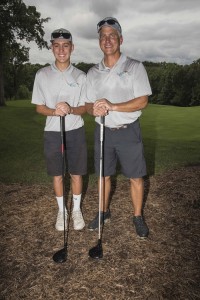 Mike (53) and Caleb (16) Sandy from St. Charles took home first in the Watson Flight with a 13 under total of 131. Shooting a two day total of 127 at 17 under par.
Picture coming
Brett (32) and Greg (58) McCauley from Poplar Bluff placed first in the Nicklaus Flight.
Picture coming
Randy (64) and Derek (38) Rahlmann won the Century Flight at a 16 under par total of 128.  Derek is from Collierville, TN and Randy is from Poplar Bluff.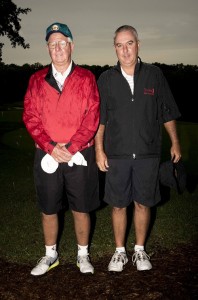 Super Senior Flight winners were Brian (50) and Robert (76) Haskell. Brian is from St. Joseph and Robert is from Maysville.  They had a two day total of 131, 13 under par.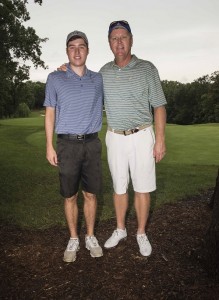 Then in the Championship Flight, Don (52) and Tripp (19) Walsworth from Leawood, KS took home first with rounds of 70, 66. Their two day total was an 8 under, 136.
It was a great two days at Porto Cima and we look forward to seeing everyone next year! Same time same place.