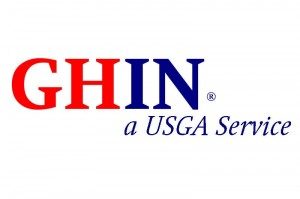 See below for the NEW products
CLICK HERE TO GET A GHIN NUMBER
WHY YOU SHOULD HAVE A HANDICAP INDEX more…
What is GHIN®?
GHIN (pronounced "jin") stands for the Golf Handicap and Information Network®. This department was founded by the USGA more than 30 years ago to assist state and regional golf associations (RGAs) by providing a high quality handicap computation service. We work only through RGAs, never directly with individual clubs or members. GHIN believes a handicap computation service must be dynamic and be driven by customer desire and changing technology. The primary purpose of GHIN is to be of assistance to its golf associations so that they can attract and retain members. In recent years, the USGA has also offered the GHIN service to foreign national golf associations/unions/federations that are licensed to use the USGA Handicap System™.
Why is GHIN important?
GHIN provides an extensive array of dynamic services and products aimed at allowing an RGA to provide premier services to its member clubs and golfers. The RGAs throughout the country are key allies of the USGA and they assist us in administering many of our programs and services within their jurisdictions. Their vitality is important, so if providing GHIN as an option for RGA membership services is beneficial, which the USGA believes it is, then the association is fulfilling its objectives.
The GHIN service includes a number of core products for managing handicaps and tournaments for clubs. Those are the GHIN Handicap Program™ (GHP™), which is a PC-based software product that synchronizes with our central database; GHINClub.net, a remote handicap platform; and the Golf Genius Tournament Management Software. Beyond the core products, GHIN provides a large range of services to support RGAs, their member clubs, and individual member golfers. Those include eClubhouse™, which is a microsite Web presence for clubs; eGolfer, which provides golfers on GHIN a way to manage their handicap information, buddy lists and keep personal statistics; eNewsletter, an email-delivered update of a golfer's handicap information along with news from their RGA; and many other products and services.
You will see a new look and a broad range of enhancements to all the USGA GHIN Products in 2020!
New GHIN.COM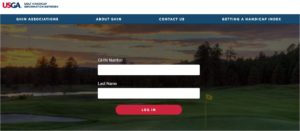 New GHIN App