Registrations have closed.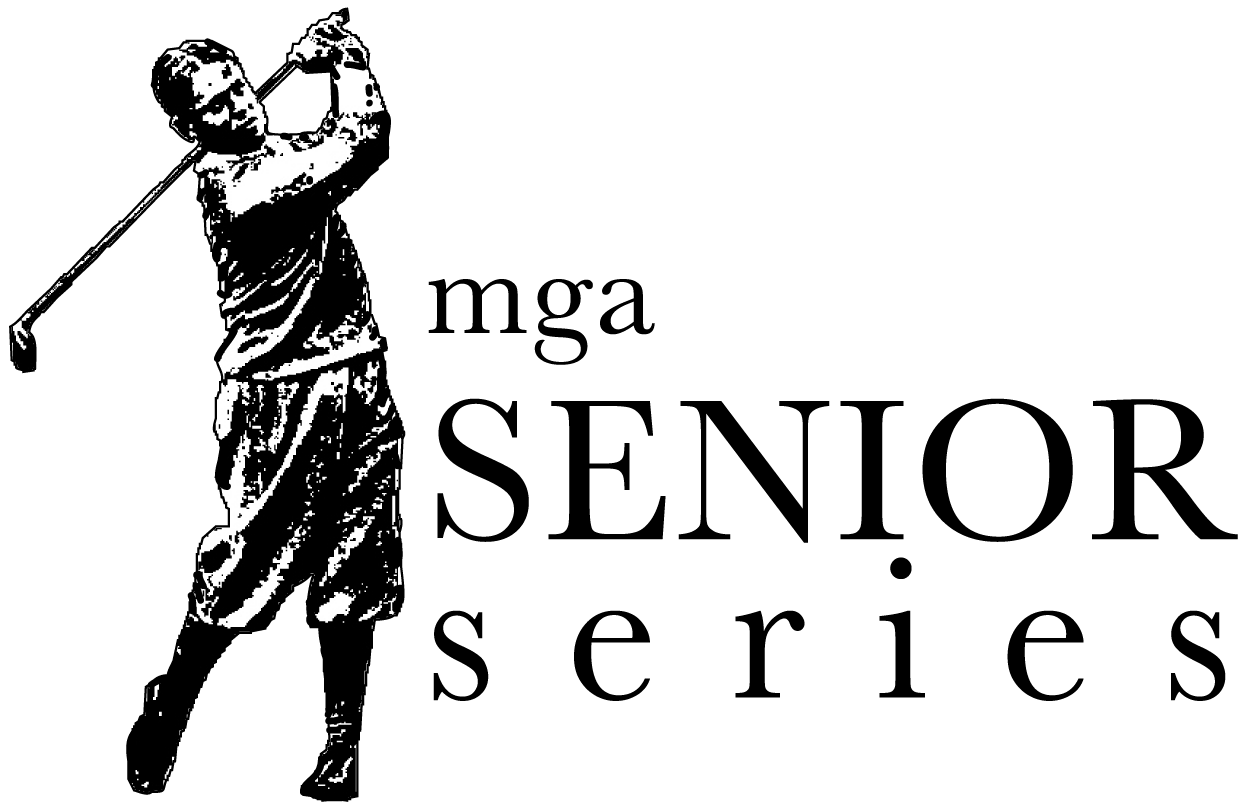 SS Glen Echo CC
584
584 people viewed this event.
QUICK LINKS:
LEADERBOARD
POINT STANDINGS
COMPETITION POLICIES
ABOUT
The Senior Series Tour was started by the MGA in 2006 to provide male amateur golfers over the age of 50 to compete in events across the State. Each one day event is based on the players age and flight (Net or Gross) All Net flight players must have a current GHIN Handicap Index. The value of the prize pool (gift certificates) at each tournament is established prior to the tournament and is based on participation. The players accumulate points throughout the season to qualify for the Tour Championship and the Ozark Cup Matches against Kansas Senior Series Tour Teams.
ELIGIBILITY
All competitors must be a member of the MGA SS Tour, age 50 or older, and you must have a current USGA Handicap Index.
MEMBERSHIP / ENTRY FEE
Yearly membership fee is $70
Each event is $90 per player unless otherwise noted
2 day event August in Hollister $250
ENTRY FEE INCLUDES
Round of Golf, Cart and Range Balls
REFUNDS
Entry fee will not be refunded after the close of entries. Cancellations before the close of entries will be refunded less a $25 fee.
(more details in Conditions of Play link)
If a tournament is completely rained out, the MGA will refund the entry fee minus the credit card fees $5.
CARTS AND CADDIES
Carts are included in your entry fee. Caddies are not allowed.
NEW IN 2015 – The fee to enter a (1) SS event at your Home Country Club will be reduced to $70. However, you need to call the MGA office to enter the event before the deadline to receive the special pricing. (excludes Championship at MLACC)
SCHEDULE
Each date/site is One Event – we schedule it as such so you have one night stay.
Note: Senior Series event at Buffalo Ridge and Ozarks National is a two day event.
Day 1: PM Shotgun Start – subject to facility During COVID
Day 2: AM Shotgun Start – subject to facility During COVID
FIELD
90 players each event (except Porto Cima 72)
YARDAGES FOR FLIGHTS
64 and Under Open 6500
65 and Over Open 6000
64 and Under Net 6300
65 and Over Net 6000
SENIOR SERIES TOUR CHAMPIONSHIP
How to qualify for the Year-End Tour Championship/Points Breakdown See More
SENIOR SERIES OZARK CUP MATCHES
How to qualify for the Ozark Cup Matches (Missouri vs Kansas) See More
SS Conditions of Play, Refund Policy and Cancellation Policy and Dress Code: SS Conditions of Play.
You will play in one of the following flights based on your age noted above:
50-54
55-59
60-64
65-69
70 and over
Divisions
In the past if you were 54 you played in the 50-54 age division and then had a birthday during the season you moved to the 55-59 age division. Starting In 2020 a player will compete in the age division based on his age as of April 18, 2022. This date will determine his age division placement for the entire Senior Series Season.
World Handicap System NEW
How the WHS will affect those competing in the NET Division
+Under the new WHS Handicap Indexes are updated daily (if a score is posted). The Tournament Committee with use the Handicap Index established by a player that was 7 days prior to a SS Event for all competitors. If the tournament is on April 27 we will use your Handicap Index on April 20th.
+All "competition" scores will be posted immediately following the round of play for all players. With the new WHS Exception Score Reduction (Rule 5.9) there is no reason to designate a Tournament Score any longer.
+We will be adhering to the WHS recommendations for stroke play allowances.
All players in the NET Divisions: your course handicap allowance will be adjusted to 95% to a Playing Handicap. (Rule 6.2 & Appendix C)
Example: If a player has a course handicap of 15 then he will have a playing handicap of 14 (95%) for the competition.
If you have any questions do not hesitate to contact us. kraithel@mogolf.org
Additional Details
Course Name - Glen Echo Country Club
Registration Opens - March 2, 2022