Registrations have closed.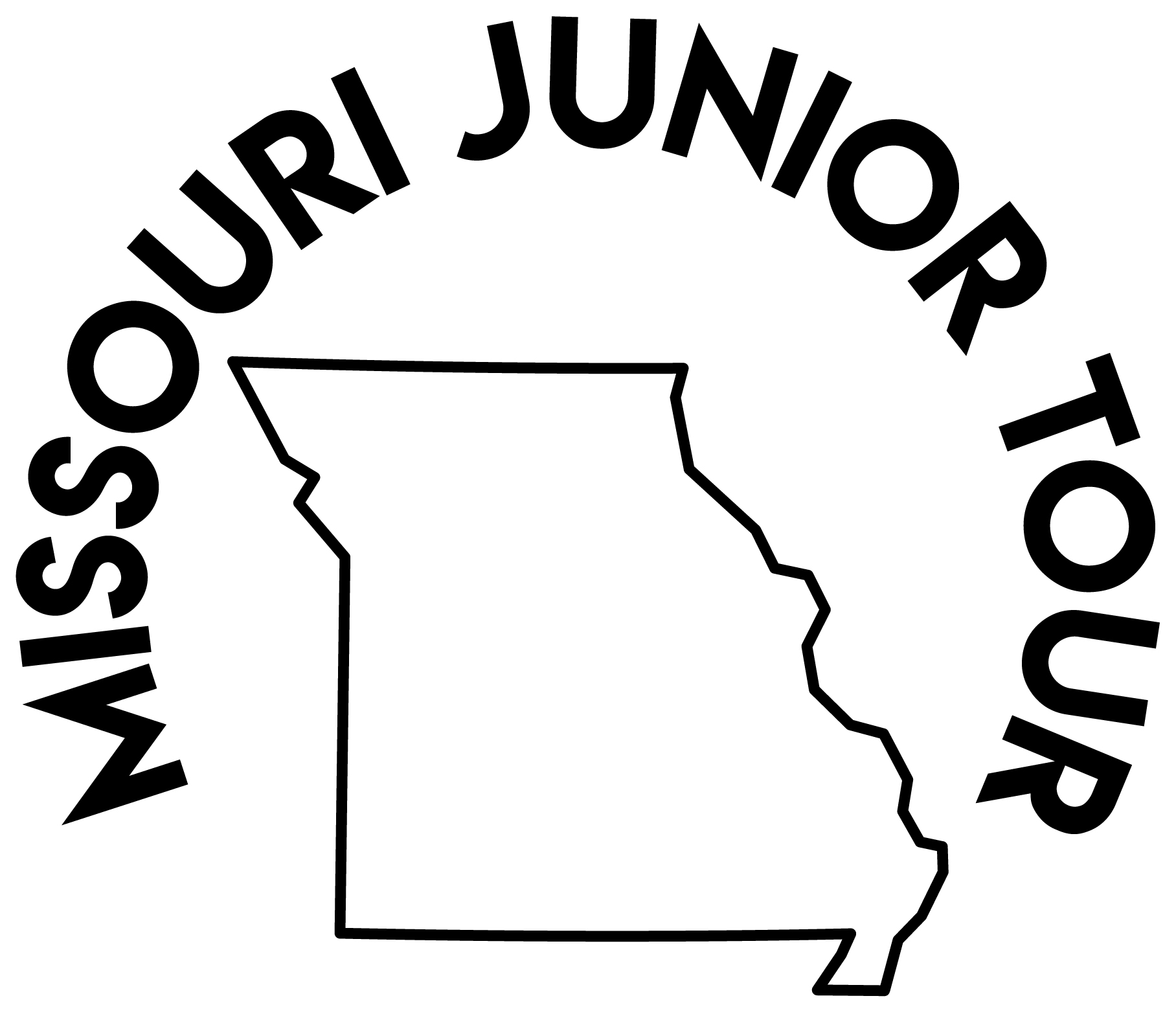 Missouri Junior Tour Redfield
762
762 people viewed this event.
QUICK LINKS:
LEADERBOARD
POINT STANDINGS
COMPETITION POLICIES
Registration Notes – Players can start registering for any/all events on March 2 at 9 AM. All registrations close 7 days prior to the event. However, the Tour is very popular among our members and we encourage you to register as soon as you know your son/daughter schedule. If the event is full the player will automatically go to the waitlist. If you have any questions contact us.
Membership Fee: $40 a season Includes Player Program Card discounts Click here to view

Entry Fee per event:
$30 for 8-9, 10-11, 12-13 age groups (9 hole)
$50 for 12-13, 14-15, 16-18 age groups (18 hole)
12-13 Male division can choose to play 18 holes or 9 Holes (Stroke Average below 100 to be eligible for 18 Hole division)
Those participants who are eighteen years old who have not attended college will be eligible to compete.
Entry Deadline for all events: 7 days prior to Event Date
Tournament entry fees can not be accepted on-site.
NEW: A Player will compete in the age division based on his/her age as of June 7, 2022. This date will determine his/her age division placement for the entire 2022 Missouri Junior Tour Season.
You may request to Play Up a division.
Yardages for age groups
8-9 fairway tees (Parents/Guardians can use a cart to drive player)
10-13 girls and boys 4700
14-18 girls 5000
14-18 boys 6000
RULES & REGULATIONS – Missouri Junior Tour
Missouri Junior Golf Tour Program Card Sample
At some courses, carts are mandatory and the associated fees will be required. Juniors must have a valid driver's license or be accompanied by a parent.
Proper golf attire is required on all courses and at all times. (Shirts with a collar, no T-shirts, no cut-offs, no swim trunks, and soft spikes only).
Individual golf facilities have the right to restrict or revoke program card usage at any time.
Special discounts are for junior golf privilege program members only and parents were specified on the card.
Player Gift
RULES & REGULATIONS – TOURNAMENT SERIES:
Juniors will be required to check the website for tee times
We will email the tee times to the players.
All participants must add their scorecard at the end of the round
All cards must be signed and attested before they are turned in
All players must keep up with the group ahead of them, repair ball marks and replace divots.
Local rule sheet will be provided at each tournament site.
CHEATING will immediately disqualify a participant from the competition and all tournaments left in the series. Any prepayment will be forfeited.
Proper golf attire required on all courses and at all times. (Shirts with a collar, no T-shirts, no cut-offs, no swim trunks and soft spikes only).
Club throwing, foul language or any behavior that disrupts fellow competitors will result in stroke
penalties, disqualification, or may disqualify a participant from all tournaments left in the series.
We expect all players to register for events by the deadline date and adhere to the cancellation policy.
SPECTATOR CART POLICIES:
We realize that it is enjoyable for friends and family members to watch contestants compete in the Junior Tournaments. In order to protect the competition and all participants and in keeping with the traditional role of a spectator, we ask that you read and sign the following guidelines for use of a spectator cart.
Spectator Carts MUST remain on cart paths or in the rough when cart paths are not available. Be aware of other groups on the course. (i.e. don't hold up the group behind you by lagging behind the group you are watching.)
Spectator Carts must stay behind the group you are following.
BE CAREFUL when talking with the players as this could be construed as giving advice, resulting in a penalty for the player.
DO NOT attempt to give rulings or advice.
Spectator Carts may only move forward on the golf course (from tee to green) except in case of a weather evacuation.
You may use your cart to find a Rules Official.
A contestant may only accept transportation in designated shuttle locations. Spectator carts may assist in shuttling players in these areas ONLY. Otherwise, the player will incur a penalty for accepting automotive transportation in unauthorized areas.
Spectators are allowed to help look for balls, carry water, towels, umbrellas, etc,
All spectators must Turn cellular phones to silent or vibrate while on the golf course.
This spectator cart policy has been adopted to protect both you and the players. We require that you adhere to the above-mentioned guidelines or you will not be allowed to use a spectator cart for the duration of this year's championship.
We appreciate your cooperation and hope you enjoy the Missouri Golf Tour!
POINT SYSTEM

1st = 35 pts. 2nd = 25 pts. 3rd = 20 pts. 4th = 15 pts. 5th = 14 pts. 6th = 12 pts. 7th = 11 pts. 8th = 10 pts. 9th = 9 pts. 10th = 8pts. 11th = 7 pts. 12th = 6 pts. 13th = 5 pts. 14th = 4 pts. 15th = 3 pts. 16th = 2 pts. 17th and UP = 1 pt.
The points will be updated after each event.

There is not a minimum of events the competitor has to play in to qualify for the Tour Championship. However, only 5 events will be counted in the season point standings. If the participant plays all 10 events the 5 highest point totals from his/her events will be used for the point total.
Any ties at the end of the year will be broken by 1) Most 1st place finishes. 2) Most events played. 3) Most top 5 finishes.
TOURNAMENT SERIES CHAMPIONSHIP –

Our Championship will be played at Eldon Country Club with tee times beginning at 1:30 p.m. on Sunday and 8:30 a.m. on Monday. The top point leaders from the 18-hole divisions and the top point leaders from the 9 hole divisions will qualify for this Championship. Entry fee for the two-day championship
$75.00 for the 18-Hole division and $50.00 for the 9-Hole division
Following play, there will be a cookout and pool party along with the Scholarship Awards.
Withdraw Policy: Contact the MGA by phone at 573.636.8994 NO cancellations will be accepted after 5:00 p.m., two days prior to the tournament. Players who withdraw in accordance with this policy will be given a refund MINUS THE ADMIN FEE OF $2 FOR $30 entry fee AND $5 FOR $50 entry fee. You can withdraw from a maximum of two events per child.
Players who do not withdraw in accordance with this policy will lose their entry fee(s).
LOJGA SCHOLARSHIP AWARDS AND TOURNAMENT AWARDS BANQUET
Following our championship on Monday we will host our annual awards banquet. All scholarship recipients, series championship participants, and parents will be invited. More detailed information will follow as arrangements are confirmed. Please plan on attending to celebrate are scholarship recipients and series, championship players.
Basic requirements for eligibility for the scholarship:
Must reside in Miller, Camden, Cole, Morgan, Moniteau, Maries, Osage, or Pulaski County
Highschool seniors
Participant in Missouri Junior Tour (formally LOJGA) for a minimum of 2 years.
Accepted into a post-high school education facility after high school.
Deadline: May 1
Mail Scholarship Application to:
LOJGA Scholarship
151 Munro St
Camdenton, MO 65020
For questions call Mike Cummings at LOJGA 573.228.7767
Additional Details
Course Name - Redfield Golf Course
Registration Opens - March 2, 2022