HISTORY OF HIERONYMUS CUP by Jack Garvin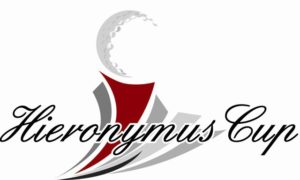 2021 Team Captains
West: Jamie Hathcock Senior Captain: Ron Eilers
East: Ryan Eckelkamp Senior Captain: Don Dupske
You can view the 2021 Hieronymus Cup Point Standings on our site here
It is almost time for the Cup Matches!! As soon as the results are in from the MGA Men's Senior Amateur next week at Sedalia CC we will be able to publish the final cup teams.
About the Hieronymus Cup – Like the Curtis, Solheim, Walker or Ryder Cups, Missouri players earn their way on to the East and West teams by virtue of their performances in that particular season. Between the western and eastern sides of the state, U.S. Highway 63 is the dividing line. Players living in cities on or west of Highway 63 are on the West Team, players living to the east of the highway are on the East Team.
Predecessors to the H-Cup were cup team competitions in the 1970s and 80's consisted of teams of amateurs vs. pros and were run by the Midwest and Gateway PGA sections. The MGA began the Missouri Cup in 1994 and in 1997 the name was changed to the Hieronymus Cup in honor of Damon Hieronymus of Sedalia. Damon was an MGA board member and junior golf enthusiast until his death in 1997. He and Ken Lanning were the driving forces behind the Missouri juniors golf program through the 1960's, 70's and 80's. Damon left a trust fund to the MGA to be used for the betterment of amateur and junior golf in the state of Missouri.
In 2007 and 2009 the format was expanded to include more senior players, ten seniors and ten players age 49 and younger.
2021 Team Captains
West: Jamie Hathcock Senior Captain: Ron Eilers
East: Ryan Eckelkamp Senior Captain: Don Dupske
You can view the 2021 H Cup Point Standings on our site here