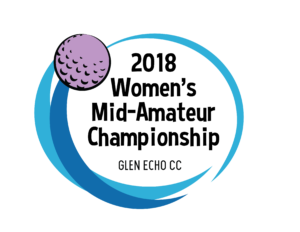 8th Mid-Amateur Championship
June 25-26, 2018
Glen Echo Country Club
3401 Lucas and Hunt Rd
St. Louis, MO 63121
314-382-5780
ELIGIBILITY
Be an individual member in good standing in the Association.
Must own, rent or lease property in the State of Missouri or Johnson County, Kansas prior to the first day of the tournament.
Must have a current USGA Handicap Index (Hdcp/I) from an authorized USGA club.
A Mid-Amateur shall be one who has reached the age of 25 on or before the first day of the tournament
Entries are subject to rejection at any time by the MGA. The reason for rejection may include unbecoming conduct or improper dress.
All contestants must adhere to The Rules of Amateur Status as specified by the USGA.
ENTRIES/WITHDRAWALS
ENTRY DEADLINE: 5 days prior to the first round
Each entry application and fee must reach the MGA office in Jefferson City by the entry deadline.
All entries are subject to approval by the Board of Directors of the Missouri Golf Association.
Entries shall be returned if not accompanied by an entry fee and a correctly completed entry.
The entry fee will be refunded, less a $20 administrative fee, if withdrawal occurs prior to the entry deadline stated above, or if the field is full on the first day of play.
TOURNAMENT FORMAT
This is a thirty-six (36) hole, stroke play competition. Any contestant may compete for the title of MGA Mid-Amateur Champion and play from the Championship Division course (5300-5400 yards) OR forfeit the right to compete for the title of MGA Mid-Amateur Champion and play the Open Division course (5000-5100 yards.). A contestant with a Hdcp/I of 7.9 and below must compete in the Championship Division. The contestant MUST indicate on her entry whether she will compete in the Championship or Open Division. A contestant may not change her chosen division once her entry is submitted. The two day low gross score shall determine the Mid-Amateur Champion. Ties for the Mid-Amateur Champion shall be determined by a sudden death playoff beginning on a hole to be determined by the Tournament Committee. All other ties shall be decided according to the USGA Rules of Golf, Appendix 1, Part C, Section 10, Stroke Play (c), paragraph 1 (last nine holes shall be 10-18).
The Championship Division will not have flights.
Play is governed by The Rules of Golf as approved by the USGA, and where applicable, by Local Rules consistent with USGA Rules.


CADDIES/CARTS

Caddies are allowed during all portions of the Championship.
Each player may walk or ride during any portion of the Championship.

FLIGHTS

CHAMPIONSHIP 25 and over (5350-5500 yards)
A contestant with a Hdcp/I of 7.9 and below MUST compete in the Championship Division regardless of age. Any player can choose to compete in the Championship Division regardless of age.

Open Division players (Hdcp/I of 8 or more) 25 and over (5000-5100 yards)

Super Senior Division players 65 and Over (5000-5100 yards)
SCHEDULE
Sunday – June 24
Practice Round
Monday – June 25
First round, 18 holes
Tee Times start at 8 AM
Tuesday – June 26
Second Round, 18 holes
Tee Times start at 8 AM
Awards Presentation
MEMBERSHIP / ENTRY FEE
Yearly membership fee is $35
Entry Fee: $170
ENTRY FEE INCLUDES
Championship Rounds, Range Balls and Cart Fees.
Cart fee not included for the practice round