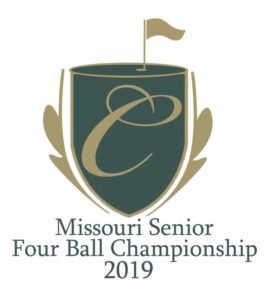 25th Senior Four-Ball Championship
May 22-23, 2019
The Golf Club at Creekmoor
1112 E 163rd St
Raymore, MO 64083
ELIGIBILITY
Entries are open to male amateur golfers who play at clubs or courses who are members of the Missouri Golf Association. Entrants must have reached their 50th birthday by the first day of the championship to compete.
Those players not on the USGA GHIN handicap system must produce a copy of their current handicap card showing both index and date of revision to the MGA office.
MEMBERSHIP/ENTRY FEES
$35 Membership fee per player
$360 Team entry fee
Entry fee includes a practice round the day before the tournament, the Championship rounds, cart fees for the Championship rounds and range balls for three days. No caddies are allowed.
REFUNDS
Cancellations before the close of entries will be refunded less a $30 fee. There are no refunds after the deadline date.
SCHEDULE The field will consist of 80 Teams
Tuesday – May 21
Practice round tee times
Call Creekmoor for your team practice round tee time
Wednesday – May 22
First round, 18 holes Best Ball
Double Shotgun 8:15 and 1:15
Thursday – May 23
Second round, 18 holes Best Ball
Double Shotgun 8:15 and 1:15
FLIGHTS
Championship—6500 yards
Champ 65 and over-6000 yards
Net 50-59-6000 yards
Net 60-69-5800-6000 yards
Net 70 +5600-5800 yards
Please familiarize yourself with MGA Conditions of Play.