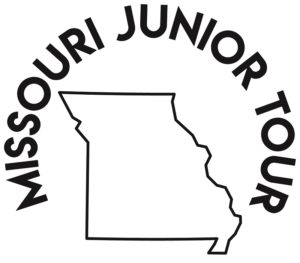 Under each event on the schedule there is a link to view Pairings and Scoring. But you will also see the Field of Players and up to date Point Totals
ABOUT
Age Divisions (no change)
8-9
10-11
12-13
14-15
16-18
NEW for 2019
A Player will compete in the age division based on his/her age as of May 15, 2019. This date will determine his/her age division placement for the entire 2019 Missouri Junior Tour Season.
**However, if a player wishes to play up an age group they must fill out a "Play Up" request form and send to Scott Hovis for approval.
If you are approved to "Play Up" at any time during the season – you will forfeit all points earned and must start over. Because of this, if you want to "Play Up" we encourage you to put in a request before the season starts.
MARK YOUR CALENDARS
Registration for Missouri Junior Tour events
Open: March 4, 2019 Deadline: May 27, 2019