IMPORTANT
December 19, 2018
Missouri Golf Association Members
In 2019 the MGA (along with all the other USGA Golf Allied Associations) will be using a NEW Online tournament registration system. USGA Tournament Management.
We know sometimes adapting to change is difficult but we will do our best to assist you.
MARK YOUR CALENDAR – On January 7, 2019 we will be sending you an email with instructions on how to
1) How to Create Player Profile
Click here to CREATE your Player Profile
2) How to Pay Membership Fee
Click here to PAY your Membership Fee
3) How to Enter a Tournament
NOTE – WHEN CREATING YOUR PROFILE – DO NOT USE HYPHENS in GHIN NUMBER OR PHONE NUMBER
As the season goes on you will see access to Pairings/Results, Players Stats and Player of the Year information.
Sample Create Player Profile page: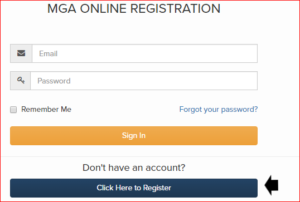 The new system will require ALL players to CREATE A PLAYER PROFILE. Just like in the old system, we will need for you to create a username (your email address) and password and provide us your contact information, address, phone, email etc. You will NOT receive an email when you are done that reminds you of your password, so please keep your password for future reference.
The next step will be for you to become a member of the Association – to be eligible to play in MGA events you are required to pay a membership fee.
MARK YOUR CALENDAR All tournament entries will open on March 4th at 9 AM.
IF at any time during the process that you need assistance – you can call us at 573-636-8994 or email me with your contact information and I will get back with you. kraithel@mogolf.org. If you do not feel comfortable and just need us to help you that is totally fine, just give us a call!!