The Missouri Golf Association Senior Series Tour has wrapped up the 2018 SS Tour Season. The 188 SS members accumulate points base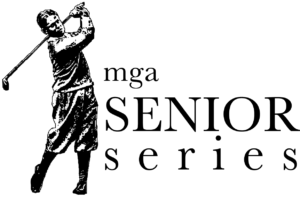 d on how they finished in each event for a chance to compete at the Tour Championship at Meadow Lake Acres CC in New Bloomfield on October 2-3. The top 10 players in each age group/flight are invited to compete at MLACC for an invitation to play against the Kansas Senior Series Tour team at Highland Springs CC, Springfield on October 17-18.
We want to sincerely thank all the SS Tour Members for a great year and we hope that you enjoyed it enough to join us in 2019!
We also want to thank all the member clubs across the State that are always so accommodating to our Tour! The 2018 season included rounds at Highland Springs CC, Millwood G&RC, Dalhousie GC, Persimmon Woods GC, WingHaven CC, Porto Cima, Lake Valley GC, Jefferson City CC, CC of Missouri, Buffalo Ridge GC, Branson Hills GC and Old Kinderhook!! Thank you!
Click here to view the top 10 players in each flight
If you are 50 and over you are more than welcome to join us in 2019. Membership is $65 and most events are $75. Pro Shop gift cards are given in each flight.