Friday, September 28, 2018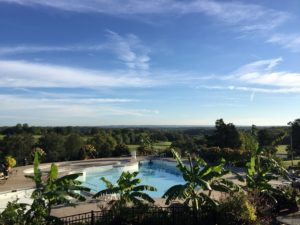 The MGA held its Women's Senior Amateur Championship at Franklin County Country Club, Washington, on September 26-27. About the MGA Senior Amateur
Kathy Glennon, Wildwood had a 3-over 74 in the first round to take a five-shot lead. On Thursday she shot a 2-under 69. Stephany Powell, Springfield, was the runner-up and Rita Gregory, Springfield rounding up the top three.
The Amateur also offers seniors to compete in the Open flight (8.0 HI+) The Open Flight A Champion was Becky Serri, Wentzville Flight B Teri Clemons of O'Fallon.
The Super Senior (65+) flight champions were Melanie Trimmer of Chesterfield and Sherry Shannon of Marshall.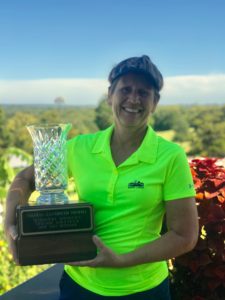 All players compete for the overall LOW NET player Diane Schneiderjans (l) of Florisant finished low net. You could say, Diane was very consistent in both of her rounds. Schneiderjans was playing with a USGA 28 CRS Handicap Index. She shot 100 in both of her rounds which gave her a NET score of 72 both days!! This was Schneiderjans first MGA Amateur event.