Jefferson City Country Club
August 18-19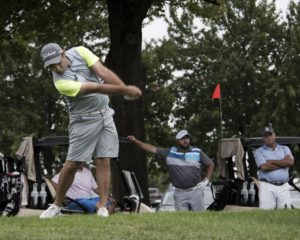 Congratulations to our 2018 Mid- Amateur Champion, Adam Pfeiffer, Quincey, Il!
Adam claimed the title after defeating Tyler Stalker in a sudden death playoff. Both players shot a two-day total of 140.
Tied for third were Patt Britt and Chris Martin, both with a 141.

Congrats to Tom McHenry on his 1st Place Finish in the 2018 JCCC Memorial 65+ Flight!
Tom shot 69-77-146 to claim 1st, followed by Kent Lowry (154) and Michael Dallmeyer (157)

Congrats to John McCulloch on his JCCC Memorial 50+ win!
John shot 70-74-144 to claim 1st Place. He was followed by Robert Trittler and Brett Allen, both with 2 day totals of 148.
FLIGHTS
Mid-Amateur Championship

JCCC Memorial Senior 50+
JCCC Memorial Super Senior 65+
SCHEDULE
The field will consist of 120 players.
Stroke Play – 36 holes
Friday – August 17
Practice round
Saturday – August 18
First round, 18 holes
Sunday – August 19
Second round, 18 holes