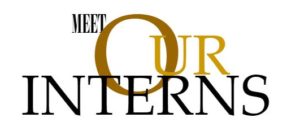 We would like to introduce our 2018 Summer Interns. Each year the USGA awards the MGA with a P.J. Boatwright grant that allows us to hire three interns to give them experience with golf administration. As most of you know, the MGA could not provide all the opportunities we do without the assistance of our summer interns. Sometimes, the internship is one of their first jobs. They get experience with general office operations, working with our members, writing press releases, tournament administration and engaging in social media platforms.
The MGA strives to provide the best working environment and the upmost learning experience for our Interns. We hope that in the end each Intern will have a very positive work environment and learning experience. We hope that when the internship is complete, they have experienced what it means to be a true team player, how important it is to pay attention to detail, and to be proud of themselves for the growth and confidence they have experienced.
The Missouri Golf Association is a non-profit organization whose purpose is to promote the best interests and true spirit of the game of golf throughout the State of Missouri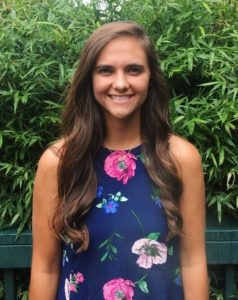 Jenna Kosmatka is currently a senior at Missouri Western State University. She is studying Early Childhood Education and Business. Jenna has been around golf her whole life. Between going to the course with her dad to play, helping with tournaments, and hanging out with the members. Jenna has also participated in the Missouri Golf Association tournaments since the age of 8, and is now overjoyed to be able to work these same tournaments. What she hopes to get out of the Boatwright internship is experience while on the golf course and in the preparation and office setting. She states, "I have been provided the chance to develop working relationships with the MGA's members, tournament volunteers, directors and club representatives. I hope to learn all that I can while making the best out of every second of it."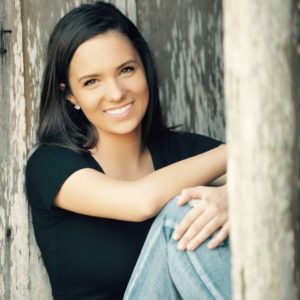 Lauren Plunkett is a junior at Drury University where she plans to major in Business Management and minor in Communication. She is a member of both the Women's Golf team and the Bass Fishing team at Drury. This is Lauren's second year as an intern with the Missouri Golf Association. This year she hopes to gain even more experience in the golf industry and business in general. Her favorite part of interning last year was the opportunity it provided to make meaningful connections and friendships with MGA's members and staff. She says, "Working for the MGA last year was an amazing experience. I look forward to another great summer and the opportunity to gain even more knowledge and put on the best events possible for our members!"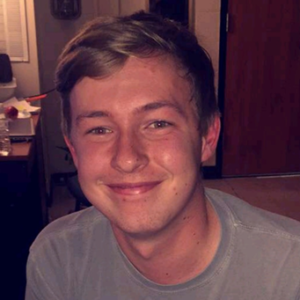 Garrick Stoker is a first-year intern at the MGA. This fall he will be starting his senior year at the University of Central Missouri where he studies Sport Management with dual minors in Marketing and Business Administration. His passion for the game came from his father who took him to the golf courses a lot during the summers of high school. He is looking forward to making a good working relationship with the members of the MGA, workers, volunteers, and host courses. He is also very excited for what the internship and the summer have in store for him.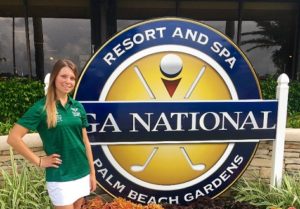 Hi! I'm Sadie Votruba. I'm from St. Louis, Mo but I'm currently live in Fulton, Mo. I've been in Fulton now for the past five years completing my undergrad degree and now my masters degree. I was on the women's golf team for 4 years and am now the graduate assistant. I've been around the game of golf for a long time now and I love it. I came across this internship last year and knew it's what I wanted to do. This summer I hope to build relationships, gain more knowledge of tournament planning, working tournaments, and sharing the love of golf with people from all over. I look forward to the summer ahead!