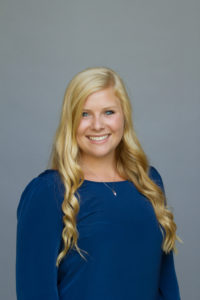 The MGA and KLGC welcomes Kaitlyn Snyder to the team
Hello, my name is Kaitlyn Snyder and I am the new director of the Ken Lanning Golf Center (KLGC).
If you or a group that you know of would be interested in holding an event at the KLGC, I would be your person to contact. As you know, we have a beautiful 9-hole golf course that is built specifically to be handicapped accessible but is open to anyone who wants to enjoy the course. The course is built on flat terrain and includes features of wheelchair-accessible pathways and shorter distanced holes built on turf. We also have four lakes throughout the course that are stocked with fish and handicapped accessible docks are available for use. Any group can come and enjoy a fun day of golfing and/or fishing here at KLGC! We can even provide meals for an event. If you would like to hold an event with us, you can contact me at hello@golfforeall.org or you can call (573) 636-8994.
I am currently a Junior at Texas Christian University where I am studying Accounting with a minor in Psychology. I was born and raised in Jefferson City and graduated from Helias Catholic High School in 2016. In high school I volunteered with the Special Learning Center, where I was first introduced to my love of working with kids. In addition to this, I babysat and was a nanny throughout my high school years, so I have a love for children and am looking forward to the kids' camps that we host here throughout the summer. Before this summer, I worked at Jefferson City Medical Group for about four years. I was overjoyed when I was offered this position, because of the ability to plan group events, whether that be children's camps, retirement groups or handicapped accessible events! I am so excited to begin serving the Jefferson City community!
If you have any further questions, please do not hesitate to contact me. I would love any ideas of events or groups of people to contact to come to KLGC. If you would like to keep up with events happening here at KLGC you can follow us on Facebook, Instagram, and Twitter under Ken Lanning Golf Center.
Lastly, we appreciate any donation that you can give to further improve our facilities! We have continual fundraising for the Ken Lanning Golf Center, including donations or our specialized license plates that contribute to the program. The money that we raise will help us be able to run programs and provide events for individuals to enjoy for years to come.
Thank you for all your support!
Kaitlyn Snyder
Ken Lanning Golf Center
Director