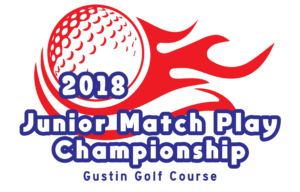 May 1, 2018
MGA Junior Match Play Championship
Gustin Golf Course, Columbia
June 11-14
Another summer means another tournament season, and the Missouri Golf Association is eager to kick things
off. This June, MGA will host the 18th Annual Junior Match Play Championship at Gustin Golf Course in
Columbia, Missouri. The University of Missouri opened the Gustin Golf Course in 1959. The 18-hole course
was the first college golf course in the U.S. certified by Audubon International. In recent years, Gustin has
been recognized for many of its features, including its preserved habitat management, water conservation
and perpetuated care for the surrounding environment.
The Junior Match Play Championship began in 2001 at Oak Meadow Country Club in Rolla, where Scott
Seibert earned the inaugural title. Since then, Will Hogan, of Ozark, and Brett Windsor, of Boonville, have
captured the title twice. Last year, Hank Lierz, of St. Joseph, and Kate Keuss, of St. Louis, won the 2017 Junior
Match Play titles.
"I think the most rewarding part of Junior Match Play last season was being able to come out on top after not
playing well in the stroke play portion," Lierz said. "I was not a high seed, but I knew I was still playing well. To
get in that competitive mindset and win matches is a great feeling."
The championship is open to all male and female golfers, ages 14 to 18. The practice round will be held on
Sunday, June 10th. Both male and female 18-hole stroke play will begin on Monday, June 11th. Those who
qualify for match play will begin competition on Tuesday. Athletes will play 36 holes on Tuesday and
Wednesday with the final 18-hole Championship match on Thursday.
The Missouri Golf Association is a non-profit organization whose purpose is to promote the best interests
and true spirit of the game of golf throughout the State of Missouri. The MGA conducts several statewide
championships each year, including the Junior Match Play Championship. The MGA distributes an annual
schedule of tournament events and entry forms for each event. Provides advice and information for golf,
handicap and rules chairpersons, and provides educational seminars.