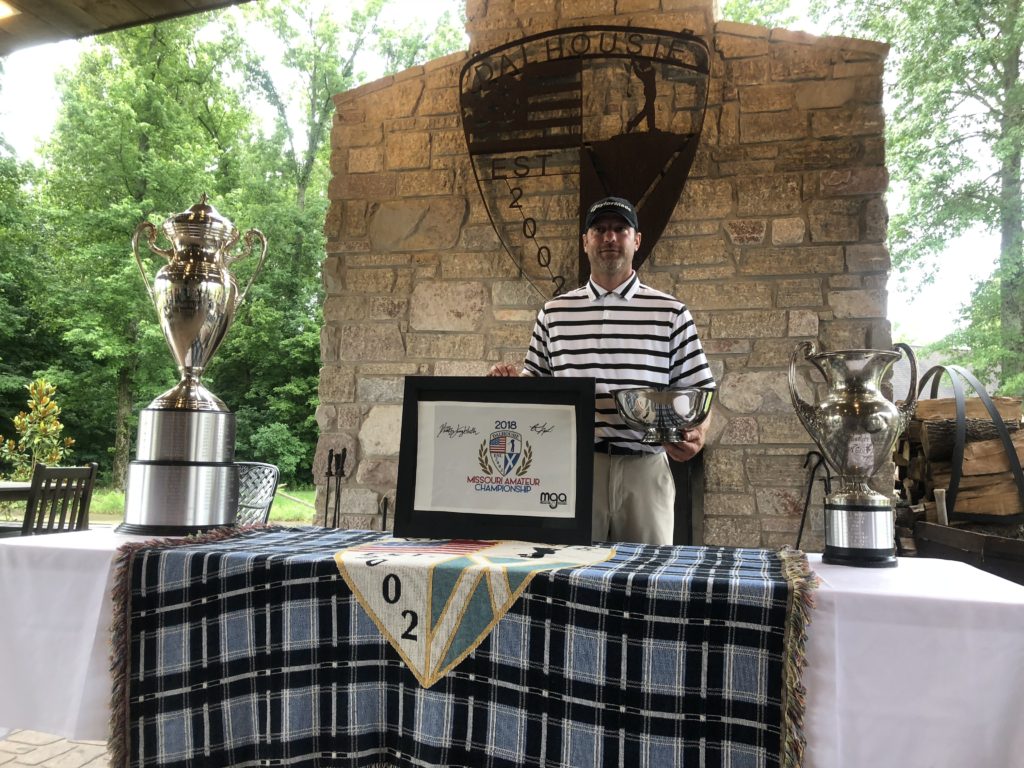 Brad Nurski
The Missouri Golf Association is honored to announce this year's MGA Men's Player of the Year. This Player of the Year award is presented to an outstanding male golfer who has excelled on the course throughout the season. This year's recipient is Brad Nurski of St. Joseph and member of the St. Joseph Country Club. For many years, Nurski has proven he is a top competitor in the state of Missouri, but this year he earned his spot as the Amateur Player of the Year.
Nurski started the year by clinching the State Amateur title in back to back years and for the third time in his career (2010). He has joined a prestigious group of players since 1905 that have won the Amateur Championship in back to back years. History shows Joey Johnson, Ozark won in 2013 & 14, Mark McBride, Lebanon, 2000 & 01, Tom Watson, Kansas City, 1970, 71, 67, & 68, Chester Obrien, St. Louis, 1933 & 34, Elliott Whitebread, St. Louis, 1928 & 29, James Ward, Kansas City, 1918 & 19, Christian Kenney, St. Louis 1908 & 09.
Back in May, he and playing partner Skip Berkmeyer played in the US Amateur Four Ball in Tequesta, Fl. where they lost 1 up in the round of 32. He went on to qualify at Oakwood CC to compete in the 38th US Amateur Mid-Amateur Championship in Charlotte, NC.
The Midwest Cup was held in October at The Club at Porto Cima, Sunrise beach. This year the Cup was made up of teams from Missouri, Kansas, Nebraska, Iowa and Illinois. Nurksi won the overall stroke play portion which helped lead team Missouri to victory. He qualified to compete on the West team in the MGA Hieronymus Cup matches at Old Hawthorne where he won 2 out of his three matches. Congratulations Brad, and thank you for your support of the MGA, your commitment and dedication to the game!