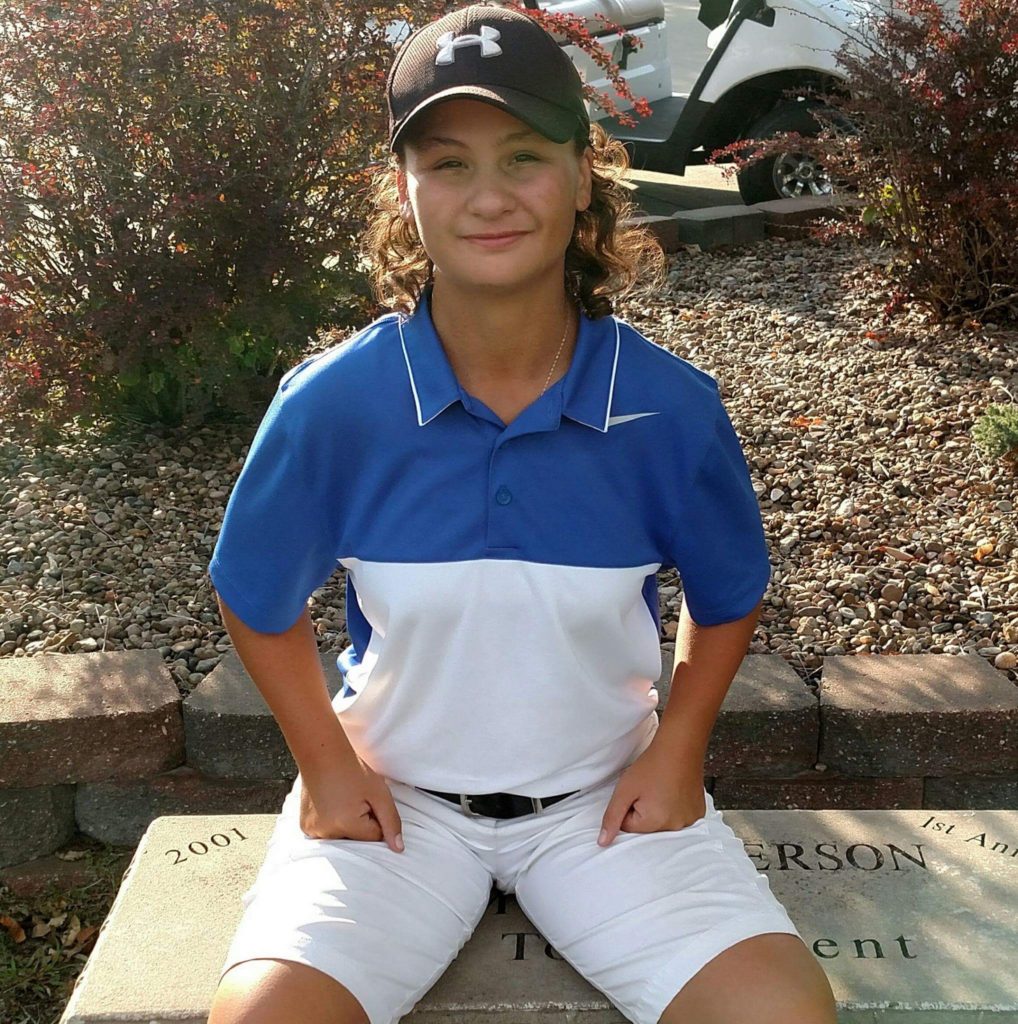 Junior Girl's Player of the Year
Samantha Cornelius
Missouri Golf Association
Wednesday, November 1, 2017
The Missouri Golf Association is excited to announce this year's Junior Girl's Player of the
Year. The Player of the Year award is presented to an outstanding junior female golfer who
has excelled on the course throughout the season. This year's recipient is Samantha
Cornelius of Hamilton, Missouri. Samantha is a junior at Penney High School and a member
of the high school golf team. She was also the 2016 Junior Girl's Player of the Year.
The MGA would like to congratulate Samantha on her exceptional golf season! She was
selected as a member of the MGA Southern States Junior Cup Match Team and was the
champion of the Ken Lanning Turkey Creek Junior Tour twice.
"I started the 2017 golf season with three major goals: Repeat as MGA player of the year,
win the Junior Match Play Championship and get invited back to the Southern States Cup,"
Cornelius said. "Two out of the three isn't so bad!"
Cornelius had many accomplishments at this summers' Missouri Junior Tour. She earned
second at the Tanglewood event, third at the Rolling Hills, Oak hills and Deer Chase events
and fourth at the Lake Valley event. In addition, Samantha finished sixth at the MJGA Junior
Amateur Championship at the Jefferson City Country Club. She tied as a medalist at the
MJGA Junior Match Play Championship at the Eldon Country Club and made it to the
quarter final round.
This season, Samantha won every meet and tournament for her high school golf team. She
was the District 6 champion and runner up in sectionals. She went on to place seventh in
the state in Class 1.
"It's an exciting honor to be MGA Junior Girl's Player of the Year," Cornelius said. "To me,
this means I worked hard and never gave up on trying to be better. I love the competition
the MGA brings. The special opportunities I have been given by the MGA are something I
will always remember."
Congratulations, Samantha and thank you for your commitment and dedication to the
game!
The Missouri Golf Association is a non-profit organization whose purpose is to promote the
best interests and true spirit of the game of golf throughout the State of Missouri. The MGA
conducts several statewide championships each year. The MGA distributes an annual schedule
of tournament events and entry forms for each event.
Provides advice and information for golf, handicap and rules chairpersons, and provides educational seminars.

Missouri Golf Association
P.O. Box 104164
Jefferson City, MO 65110
(573) 636-8994
www.mogolf.org
mogolf@mogolf.org