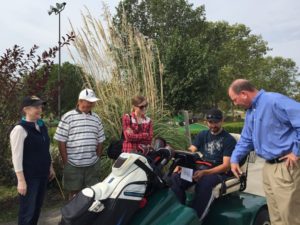 Scott Hovis goes over the different functions of the SoloRider with Chris and his family.
We sincerely thank the Jefferson City Medical Group. Their donation was earmarked specifically to purchase the Golf Car. This cart allows players, that need assistance, to drive onto greens and tees with no impact to turf, drive over rough terrain with confidence plus using the 350 degree swivel and elevated seat.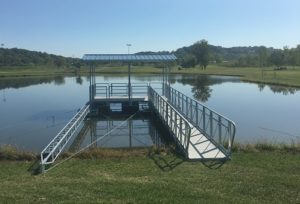 The ADA Handicap Accessible Fishing Dock was manufactured off-site by Tiger Docks and installed in a day. The grant was awarded to the KLGC through the Missouri Department of Conservation. The grant will also allow us to build a parking lot and walkway to the Dock and the Course.