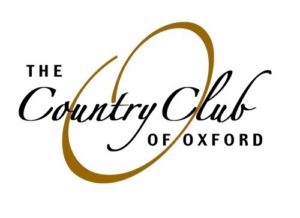 RESULTS
The Country Club of Oxford will be the host site of the 2017 Southern States Junior Cup Matches! August 2-3, 2017
The players representing Missouri will compete against Mississippi, Arkansas and Alabama in the Junior Cup Team Matches. The matches rotate each year between the 4 states. Arkansas hosted the 2012, 2016 followed by Mississippi in 2013, Missouri in 2014 and Oklahoma in 2015! We are now back to Mississippi to be the host again in 2017.
The teams will be comprised of 6 male and 6 female players from each state that meet the criteria established by each state association. The format of the tournament will be a four ball match played the first round, and the afternoon round will be an alternate shot match play and the third round will be singles match play. In four ball matches and alternate shot matches, the teams will consist of one (1) male and one (1) female on each team. The individual matches will be played male against male and female against female.
Congratulations to the following players that will be representing Missouri in 2017!
TEAM MISSOURI
ALLISON BRAY- JACKSON, MO
SAMANTHA CORNELIUS, HAMILTON, MO
KATE KEUSS, ST LOUIS, MO
TARYN OVERSTREET, JACKSON, MO
OLIVIA SOWERS, COLUMBIA, MO
AMBER WILSON, CAMDENTON, MO
TAYLOR HALTOM, THORNFIELD, MO
ALEX LOCKE, SPRINGFIELD, MO
DAWSON MEEK, SPRINGFIELD, MO
JEFF NORMAN, ROLLA, MO
JACK RUNDLE, JEFFERSON CITY, MO
PETER WEAVER, ST LOUIS, MO
The selection of team will be based on the point standings with the top four females and males being selected for inclusion on the Missouri Team. The remaining four spots will be Captains picks (2 female and 2 male). The Championship Event will be open to female and male age 14-18.
Format:
Tuesday, August 1, 2017
AM Practice Round
Wednesday, August 2, 2017
8:00 AM #1 Coed Four-Ball Matches
1:30 PM #1 Coed Foursome Matches
Thursday, August 3, 2017
AM Singles Matches
8:00 #1- Girls Matches
8:00 #10- Boys Matches
2016 Results