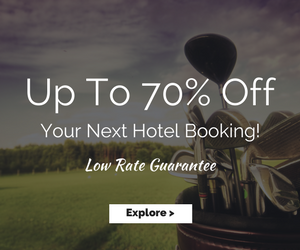 The Ultimate Travel Benefit – For Members Only
Dear MGA loyal member,
We think you will like this one…
As a Member of MGA you now have access to the lowest hotel prices guaranteed – with only one site to check.
Did you know the average person visits more than 5 travel websites before booking? Why waste so much of your valuable time?
Feel confident with every tournament you play in, or family vacation you take, with Member Only pricing on over half a million hotels worldwide!
With your new benefit you receive:
– Hotel savings guaranteed or we'll refund the difference (you read that right!) Stay anywhere from The Ritz-Carlton to a coastline Bed & Breakfast.
– Unpublished Rates Not Available in the Retail Market
– Car Rentals – Up to 35% off Discount Rates
– Trip Advisor reviews right on the site to help you decide where to stay
– Up to 50% off Broadway and Las Vegas Shows, Sporting Events, Concerts, Lift Tickets, Water Parks and more (coming soon!)
Oh, and by the way, this is Free to use! We want this year to be rewarding so you to take the time to explore someplace you have never been or a place you love to return to again and again.
THIS WILL CHANGE THE WAY YOU TRAVEL
Thank you for being a member – we will continue to provide you with more great benefits!
Log In Instructions:
Copy and paste this link into your browser: http://mogolf.affinitytravelbenefits.com/wp-login.php
Username = Your GHIN Number
If your GHIN Number starts with a zero(s), omit in your Username.
Ex: GHIN Number 012345 use Username = 12345
Password = Your GHIN Number in Reverse Order
If your GHIN Starts with zero(s) omit them. Ex: GHIN Number 012345 use Password = 54321
If your GHIN ends with a zero, include the zero(s). EX: GHIN 012340 use Password = 04321