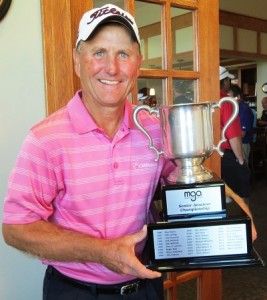 The 27th MGA Senior Amateur Champion was Kevin Handlan of Leawood, Kansas. 72/68 140 at Creekmoor GC in Raymore, MO.   This is the first event in three years that Kevin has competed and came back strong!! Congratulations.
Final results of the MGA Senior Amateur Championship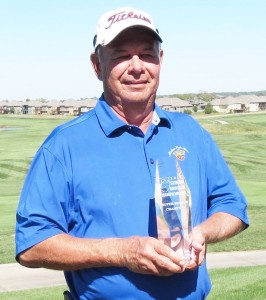 Ray Caspari, Jefferson City won the Super Senior Flight with a 79/76 155.
David Diemer, St. Louis won the Net Flight with a 70/79 149