This is the 2012 Year in Review Publication. The MGA has missed being able to put this together the last couple of years. We hope that you enjoy the project. We tried very hard to be sure we had the correct information. If you see something that needs our attention please let us know.
PRESIDENT'S MESSAGE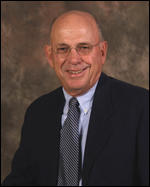 Dear Golfers,
I will begin by thanking all the golfing community for their interest and support of the Missouri Golf Association. Trying to offer what you want as far as services, competitions, and golfing pleasure is at the top of the MGA list.
I congratulate the winners in the various competitions on their fine play and conduct. You can see who all the winners were in this publication. The MGA recognizes and truly thanks all the competitors who competed in the events and hope to see all of you in next year events.
The "Senior Series" again was popular and well attended by the senior golfers as I think time is improving their ability to play the game. They represent the wise old owl with their experience. Also the Junior Golf program has prospered with added competitions and the growth of the Junior Golf Foundation helping the future of the young golfers. I hope all of you realize this worthy cause and find reason to support the Foundation. The youth are the future of our great game.
The credit for our successes goes to the Board of Directors and especially to Scott Hovis and his able staff in the Jefferson City office: Karen Raithel, Randy Bickel and the capable USGA Boatwright interns: Morgan Lamberson, Dean Schnieder, and Ryan Ellis. We all thank them for their tireless effort.
As most of you know, my tenure as president will expire this year at the fall meeting of the MGA. I have been honored to serve my position as president and pledge to be working member of our great organization in the future. I thank all of the golfers and ask you to continue your support of the Missouri Golf Association.
Robert M. Wilhite,
2010-2012
President MGA